The Garcia Gallardo Family has been in the automotive business for over 10 Years and Angels Auto Shop has over 20 years of experience all combined. In early 2005 Angelica Garcia owned and operated a a small body shop and start building clientele based on quality work and integrity to later on 2005 expanded the business to include a repair shop in the Forth Worth area. Angelica, along with her sister Maria Hernandez and nephew Adrian Diaz and  their team of experienced technicians, work together to provide our customers the best service possible using state−of−the−art technology.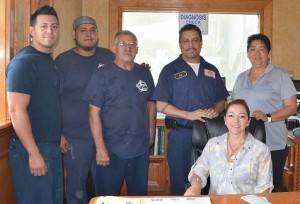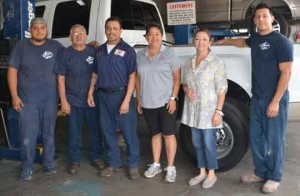 •    Customer service is a very high priority for the Garcia Gallardo business and it has been for over a decade.
•    We are not repairing a customers car, we are taking care of them and their family who have to ride in that car.
at Angels Auto Repair & Body Shop, we uphold the Art of The Invisible Repair.
What does this means? It means that with every repair, we devote to restore your vehicle to pre-accident condition. It means restoring your vehicle to the form and condition in which the parts, workmanship, and finish resemble the form and condition of the vehicle before the loss.